Follow us on Facebook and Twitter for more reviews and interviews.
Black Panther is coming out this week and the anticipation just keeps on growing. With widespread critical praise, Black Panther might not only be the biggest MCU movie, it could be the biggest comic book movie ever!
Black Panther was introduced in Captain America: Civil War and it seemed like everyone had one word to describe him, 'More'. We got a little back story of Black Panther, and quite a big story arc with his father's death, considering there were so many big players in the movie. Now we get to see the continuation of this story arc with his own solo movie, Black Panther. It's set to be an intriguing continuation with T'Challa getting to grips with becoming the king of Wakanda. With this film however, it's not just T'Challa we are seeing, we are getting our first look at the mysterious world of Wakanda and the characters that brings. From what I hear we could see the best female characters in the MCU with Okoye, Nakia and Shuri, as well as something the MCU has needed, a villain as good as Loki in Killmonger.
It isn't all about the characters or furthering the MCU, this goes beyond that. For generations we have never had a hero on the big screen with black ethnicity. Children have grown up with no one to be able to look up to and see representation of themselves in everyone's favourite movies. Imagine growing up and not being able to see yourself in the world's favourite characters. It's been a long time coming, but finally we have the black community represented in a way that could speak to all generations, male and female.
With Black Panther days away from release, the pre-sale tickets numbers are extremely high. In fact it now holds the record previously held by Batman V Superman. This isn't the only indicator either. With a huge 96 critic reviews on Rotten Tomatoes, Black Panther is sitting at a ridiculous 97% fresh, at the time of writing. Deadpool holds the opening weekend record in February, sitting at just over $132 million, I think it's safe to say that Black Panther will take that record as well.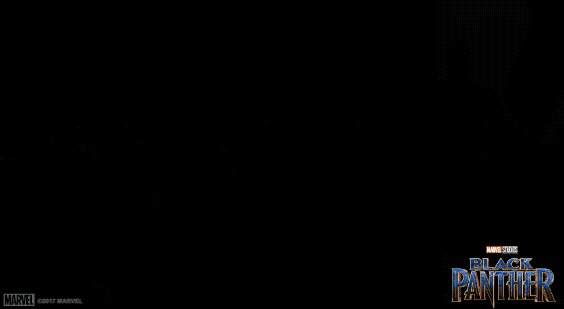 Box Office Prediction – $165 million +
This could be more. The closer this release date comes, the higher the box office predictions become. Word of mouth is an important factor here as well and with widespread praise, people are going to get their friends and family to go see this. Black Panther is set to be massive and a must see. We can't wait!